Our cookies
We use essential cookies to make our website work smoothly for you. To make sure we're always improving, we'd like to use analytics to track how people use the site. We won't set non-essential cookies unless you give us permission. You can find more information about all the cookies we use in our Privacy and Cookie Policy.
Some cookies are a must for our website to function properly. If you turn off essential cookies, it may affect how you experience our site.
The non-essential cookies we use help us understand how you use our website and make improvements to enhance your experience.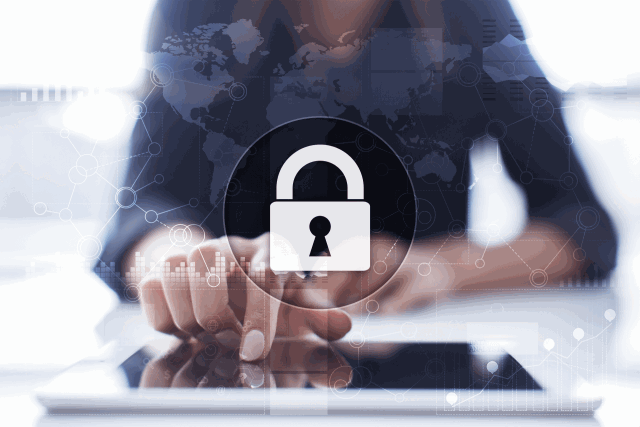 Privacy and Cookie Policy
Our Promise
We believe information about you, belongs to you, full stop. We are custodians of your data and we will always respect your privacy and safeguard your data.
We are committed to being fair and treating your data with care. So, when it comes to the way we communicate with you and handle your data, we want nothing to come as a surprise to you.
Three things to remember:
We don't harbour any secrets when it comes to how we use your data. It's all set out in our privacy policy below.
We only store the personal data we need to complete requests and achieve our goal of creating a nation of "child-first" coaches by providing resources and support to coaches, parents, and children.
We invest in security to keep your information safe.
This Privacy Policy
This privacy policy will help you understand the things we do and the long-term commitment we've made to make our privacy promise a reality.
It is compliant with all relevant data protection laws, in particular the General Data Protection Regulation (EU) 2016/679 (GDPR) and UK GDPR. The legislative changes included in the Data Protection and Digital Information Bill have also been taken into account and the policy will be compliant with the resulting law when it is passed.
About the Play Their Way Campaign
The Play Their Way campaign has been developed and led by UK Coaching on behalf of the Children's Coaching Collaborative (CCC), which is made up of 16 charities and sporting organisations; Sport England, UK Coaching, Activity Alliance, Youth Sports Trust, Boing Kids, UK Active, I Coach Kids, Street Games, Women in Sport, Salisbury Rovers FC, CIMSPA (Chartered Institute for the Management of Sport and Physical Activity), Leap (Buckingham & Milton Keynes Active Partnership), NSPCC, Chance to Shine, Rise (Tyne & Wear Active Partnership) and Mind. The campaign is backed by expertise, insight and significant funding from Sport England. UK Coaching will be the Data Controller of the data on behalf of all the other organisations in the collaborative.
Who are we?
In this policy 'UK Coaching', 'we', 'us' or 'our' means:
UK Coaching, registered charity (327354).
Registered Offices at: 2 City Walk, South Bank, Leeds LS11 9AR
UK Coaching is the brand name of the National Coaching Foundation. As an active charity every penny invested supports the transformation of coaching for the future. Great coaching encourages people to be more active and lead healthier lifestyles and our mission is to put coaching at the heart of physical activity and sport.
UK Coaching is the Data Controller of your personal information. This means it is our responsibility to determine how your personal information will be used and to make sure that use complies with any applicable data protection laws (in conjunction with other parties, where applicable).
Any questions regarding this policy and our privacy practices in relation to this website should be sent by email to [email protected]
Information you give us directly
When you register on the website to become part of the Play Their Way community, we will ask for your email address, name and password.
This is so we can:
verify you are 'You' (and not a robot). This information helps us to maintain the security and privacy of your account. Nobody will ever see your password, and we never display your email. We also collect and record your date of birth to ensure that we do not actively share or market to 13–18-year-olds in specific situations or share their data with a third party deemed inappropriate. By confirming your age, we can also tailor the browsing experience to your interests and needs. We are committed to protecting the privacy of our community, especially our young members between the ages of 13-18.
send you regular updates on the Play Their Way movement and give you access to resources and events available to you. We send these to pursue our legitimate interest of creating a nation of "child-first" coaches. We will not send you emails if you have opted out of receiving them. You can easily opt-out at any time by clicking on the unsubscribe links in the emails or by contacting

[email protected]

.
If you work for an organisation and opt in to receive our partner email updates, we will ask for your email address and name. We will also ask you for your organisation and job title so we can better understand who we are reaching and send you more relevant updates. As above, if you no longer wish to stay up to date on campaign developments and help promote child-first coaching, you may opt out at any time by clicking on the unsubscribe links or by contacting [email protected]. If you are associated with a national governing body of sport and have given us consent to contact you, we will get in touch to discuss how we can support you integrating a child-first coaching approach in your organisation.
Information you give us indirectly
We automatically collect:
technical information, including the type of device you are using, your IP address, browser, and operating system, to improve the services we offer.
information about your visit to our website, such as pages you visit and how you navigate the website, to better understand how our users interact with our site. We do this using cookies. More information on cookies can be found under the 'Cookies We Use' section below.
Our website, like many others, stores and retrieves information on your browser using cookies. The section below titled 'Cookies We Use' section has more details on cookies.
We also use some third-party services:
Google Analytics and Hotjar, to collect standard information and details of how you use our website. This allows us to measure the performance of our website. This information does not identify you. We do not allow Google or Hotjar to find out the identities of people viewing our website.
the 'Recite Me' web accessibility and language toolbar to make our website accessible and inclusive for as many people as possible.
social media platforms like Facebook, Twitter, LinkedIn, Tik Tok and YouTube to reach out to individuals through a combination of paid and organic posts and advertisements. To help with this, we use cookies to track certain activities and improve the effectiveness of our outreach.
we may use advertising cookies from Google Adwords to show you ads that we think will interest you and track their success. This may involve using remarketing cookies to gather information about your behaviour on our website and use it to display personalised ads for the campaign on other websites. However, no personal information is saved by Google Adwords.
You can learn more in the 'Cookies We Use' section below.
Online Advertising
We use various online platforms, including Facebook, Google, Instagram, Tik Tok and YouTube, to increase awareness of Play Their Way. Additionally, we also utilise other websites to further expand our advertising reach.
We achieve this by targeting our advertising on specific types of websites, such as newspaper and magazine sites. Additionally, we also use online platforms, such as Facebook and Google, to reach individuals based on the information that these platforms have on them.
We may employ various re-marketing techniques across certain online platforms to target specific audiences.
We may use various re-marketing methods to reach people across certain online platforms to target people who might be interested in Play Their Way.
Here's how it works:
'Look-alike' / 'Similar' audiences: If you have given us your consent we may share a list of email addresses with platforms like Facebook or Google, but in a way that protects your personal information (it's turned into a code called a "hash"). You will always be in control and have the option to opt out.
Custom Audiences: We may also use this same method to share information about our marketing campaigns with people who have already shown interest by signing up for them.
Saved Audiences: We may keep track of who on Facebook is most likely to respond to our ads.
Tracking Interactions: We keep track of when someone clicks on one of our ads so we can see how well our campaigns are working.
This means that if you've already visited our website, we might show you ads for our website on other sites you visit. This is done by third-party companies like Google and Facebook, who use cookies to remember that you've visited our site. If you'd rather not have your information used this way, you can choose to opt out by adjusting your cookie preferences when you visit our site. Just choose "essential only" and you're all set.
Attending a Play Their Way Event
When you book a place at a Play Their Way in-person or online event, such as our coffee catch-ups, we ask for your contact details so that we can keep in touch with you about the arrangements for the event.
Where appropriate we also ask you to tell us about any dietary and accessibility needs so we can cater to your needs and make your experience a comfortable one.
Those under the age of 18 must obtain parental consent to register and attend our events.
Registering for the event constitutes acceptance of its terms and conditions, which are displayed on the third-party website used for taking bookings, such as Trybooking.com.
Participating in our Research
When it comes to research, sometimes we work with third parties to collect data for us.
Here's what you need to know:
Third-Party Researchers: We may partner with other organisations to conduct research on our behalf. This means that these companies will collect data on our behalf and provide it to us.
What Data They Collect: The data they collect might include information like your name, email address, video recordings and answers to questions we ask as part of the research.
Why We Collect This Data: We collect this data to help us better understand our target audience and improve our ability to achieve our goal of creating a nation of "child-first" coaches.
How We Protect Your Data: We make sure that the third-party researchers we work with follow strict privacy and security standards. We also require them to delete your data once the research is complete.
Your Choices: If after participating in the research you don't want to hear from UK Coaching and Play Their Way in the future, no problem. You can opt out of being contacted by indicating "no" on the recontact form that the research agency will give you.
Protecting Children's Privacy in our Research
We take protecting children's privacy very seriously. Before we, or agencies on our behalf, collect data (as described above) from children as part of a research project, we make sure that we have the right approvals from their parents or guardians. If after participating in the research they don't want to hear from UK Coaching and Play Their Way in the future they can simply mark "no" on the recontact form provided by the research agency, and the agency will delete the data. If you agree to your child being contacted, then we may contact them up to six months after the research has taken place. After this period, we will delete the data we've collected.
We want to make sure that your child's privacy is protected, and that's why we take these steps when collecting data for research purposes.
How Do We Keep Your Information Safe
We take steps to ensure that appropriate technical and organisational controls are in place to protect it.
We build layers of security into our processing activities and systems to protect your data and keep it safe.
We protect your data with multiple layers of security, including firewalls and leading encryption technology like HTTPS meaning all communications between your browser and the website are encrypted.
We invest in testing our website so we can identify and put right vulnerabilities to threats, such as spam, malware, viruses, and other forms of malicious code.
All of us who work at UK Coaching are trained on data protection and on how to keep your information safe.
Where you have a username or password (or other identification information) which enables you to access certain services or parts of our Website, you are responsible for keeping this password confidential. We ask you not to share a password with anyone and to choose a strong password. A strong password contains a mix of numbers, letters, and symbols. It is hard to guess, does not resemble a real word, and is only used for this account.
Unfortunately, the transmission of information via the internet is not completely secure. Although we will do our best to protect your personal data, we cannot guarantee the security of your personal data transmitted to our Website; any transmission is at your own risk. Once we have received your personal data, we will use strict procedures and security features to prevent unauthorised access. Visit the Information Commissioner's Office for more information on online safety.
Do We Ever Share your Details with Anyone?
We do not sell personal information – like your name and email address – to anyone.
Sometimes we may use third parties – or their tools – to process your information and deliver services on our behalf. For example, we may use a specialist email company to send you an email. We require these third parties to comply strictly within our privacy guidelines.
When we transfer your data, we will:
Always share it in a secure way
Make sure it's treated consistently with our privacy promise
Never allow other companies to use it to contact you with their own marketing.
How Long is Your Data Stored?
We will only keep your personal data for as long as is reasonably necessary to fulfil the reasons for which it was obtained. We keep your personal information for the specified period based on operational and regulatory requirements. Our retention policies are regularly reviewed. If you would like to know how long we hold your personal data for – please contact us at [email protected].
Where we use third party systems, such as Trybooking.com for events, your data will also be held in accordance with their privacy policy.
If you want to check something about the information we store about you, email us at [email protected] and we'll try to answer your question as quick as we can.
If you want to make a more formal request, in the form of a Subject Access Request, you can do so by submitting this form.
We will send you your data securely within one-month of your request. If your request is complex or excessive, we may contact you to let you know it will take us up to another two-months, explaining why we need the extra time and any fees we will charge to cover our administration costs.
If you want us to remove any data, we hold about you then you can contact us at [email protected]. We will get back in touch to check that you are who you say you are, and we will respond with a confirmation within one-month.
If we cannot not remove the data you've requested (for example, for other legal reasons), we will respond to you within one-month to let you know why.


If you believe any information, we hold about you is incorrect, contact us and we'll do our best to check it and put it right.
Links to Other Websites
This privacy policy does not cover the links within this site linking to other websites. We encourage you to read the privacy statements on the other websites you visit.
Complaints
If you believe that your data protection rights may have been breached, and we have been unable to resolve your concern, you may lodge a complaint the applicable supervisory authority or to seek a remedy through the courts.

Please visit https://ico.org.uk/make-a-complaint/ for more information on how to report a concern to the UK Information Commissioner's Office.
Contacting UK Coaching
If you have any questions about our Privacy Notice, please do not hesitate to contact us.
Please send an email to [email protected] or write to: Data Protection Lead at UK Coaching 2 City Walk, South Bank, Leeds LS11 9AR.
Changes to this Privacy Notice
We may update this Privacy Notice from time to time. We will always include the date of a new version so that you know when there has been a change.
Cookie Policy
A cookie is a small text file that is placed on your computer or mobile device when you visit our website. Cookies are used to remember your preferences and login information, as well as to understand how you interact with our site.
We use cookies to:
make our site work as you'd expect it to
help to maintain the security of your connection to our website
remember if you've accepted our cookies notice
store individual preferences for the site
keep track of how you move around the site so can make future improvements.
Cookies We Use
Our website uses Cookies that are built into Content Management System which is supplied by Kentico.
Essential Cookies
Essential cookies are required for the operation of our website. Due to their essential role of enhancing or enabling site processes, disabling cookies may affect your user experience of this website.
| Cookie Name | Purpose |
| --- | --- |
| CMSCookieLevel | Specifies which cookies are allowed by the visitor. |
| CMSVirtualContextIdentity | Stores a token that authenticates users in the administration interface when previewing or editing live site content (via virtual context URLs). |
| KenticoCookiePolicyTest | A dummy cookie used to test whether the user's browser blocks 3rd party cookies. Does not carry any informational value. |
Non-essential Cookies
Non-essential cookies are set by playtheirway.org. They will only be set if you accept and are used to improve the functionality of the website by collecting information and reporting on your use of the website as well as improving your user experience.
Cookie Name
Purpose
globalAlertHidden-*


Records whether a user has closed a global alert, to prevent the alert from opening on subsequent visits.

Note: Wildcard in use (indicated by * in the naming). Multiple cookies can be created, one for each alert which is closed by the user.



controlledDisplayGlobalAlertHidden

Records whether a user has interacted with an alert by closing it, to prevent the alert from opening on subsequent visits.

playtheirway.Session


Allows the system to maintain a user session across HTTP requests.

Only created if session storage is required.



CurrentContact

Used to track activities on the website.

VisitorStatus

Indicates if the visitor is new or returning. Used for tracking the visitors statistics in Web analytics.

CMSAnalyticsData

Persists user-related data and is used by Web analytics to keep track of exit page candidates.

AspNetCore.Antiforgery

Generates and validates tokens to prevent Cross-Site Request Forgery attacks.

quizDismissed

Records whether a user has interacted with a quiz by closing it, to prevent the alert from opening on subsequent visits.

Third Party Cookies
We also use 3rd party cookies to improve our website
Third Party
Cookie Name

Google Analytics

Google Analytics gathers information allowing us to understand interactions with our websites so we can improve it.




• __utma

• __utmz

• _gat

• _gid

• _ga

• __utmb

• __utmc

• __utmv

Recite Me

We have added the 'Recite Me' web accessibility and language toolbar to playtheirway.com to make our website accessible and inclusive for as many people as possible.

The toolbar includes:

text to speech functionality
fully customisable styling features
reading aids
a translation tool
35 text to speech voices.

The cookie used is to remember visitors Recite Me preferences. Learn more in their privacy policy



• Recite.Persist
• Recite.Preferences




Hot Jar

We use Hotjar in order to better understand our users' needs and to optimise this service and experience. Hotjar is a technology service that helps us better understand our users' experience (e.g. how much time you spend on which pages, which links you choose to click etc.) and this enables us to build and maintain our service with user feedback. Hotjar uses cookies and other technologies to collect data on our users' behaviour and their devices (in particular device's IP address (captured and stored only in anonymised form), device screen size, device type (unique device identifiers), browser information, geographic location (country only), preferred language used to display our website). Hotjar stores this information in a pseudonymised user profile. Neither Hotjar nor PlayTheirWay will ever use this information to identify individual users or to match it with further data on an individual user. For further details, please see Hotjar's privacy policy.


• _hjSessionUser
• _hjClosedSurveyInvites
• _hjDonePolls
• _hjMinimizedPolls
• _hjDoneTestersWidgets
• _hjMinimizedTestersWidgets
• _hjIncludedInSample







Google Adwords

We may use advertising cookies to deliver ads that we believe are relevant to you and your interests, as well as to limit the amount of times you see an ad and to help us measure their effectiveness.
This may include the use of remarketing cookies to collect data about your activities when you visit our website, which allows us to tailor advertising for our products and services when you visit third party websites.

No personally identifiable information is stored within Google Adwords' platforms.



YouTube

We embed YouTube videos on our site. YouTube uses Cookies when you press play to track and enable better usage of its services.



• PREF

• VISITOR_INFO1_LIVE

• use_hitbox

• YSC

Social Media

We use social media sites like Facebook, Twitter, LinkedIn, Tik Tok and YouTube to reach out to people with a combination of paid and organic posts and ads. To do this, we utilise cookies to track certain activities and make our outreach more effective. For instance, we have a Facebook pixel in place that detects when someone who visited this website returns to Facebook. This way, we can serve ads that are relevant and appealing to them on Facebook. Additionally, the pixel helps us measure the effectiveness of our social media advertisements by tracking visits to this site from users who have seen the ads.

• Facebook Pixel

• Twitter Pixel

• LinkedIn Pixel

• YouTube Pixel
• Tik Tok Pixel







How to Manage Your Cookies
You can opt-out of our non-essential cookies by not accepting our cookie policy notice. If you turn this off, we will not know you have visited our site, and will not track your actions. Your visit will not be helping us to monitor the performance of our website for future improvements. Also, our Cookie notice will remain on our website while you browse.
Visit Google to find out how to opt-out of YouTube and Google Analytics Cookies. Visit Google to find out how to opt-out of YouTube and Google Analytics Cookies.
You can opt out of the use of Google Adwords cookies by visiting the Google Marketing Platform opt-out page or the Network Advertising Initiative opt-out page.
You can opt-out to the creation of a user profile, Hotjar's storing of data about your usage of our site and Hotjar's use of tracking cookies on other websites by following this opt-out link.
Visit Facebook, LinkedIn and Twitter to find out how to opt-out of their cookies. For Tik Tok you'll find this information in the '4. How can I control these technologies?' section of their 'Platform Cookies Policy' .
You can stop all parties from using cookies on your device by blocking Cookies through your browser.
Visit aboutcookies to get independent advice on cookies.
Please note: turning cookies off at the browser level could disable cookies on ALL sites you visit, and therefore disable functionality on other sites that use cookies.
By using this website, you consent to the collection and use of the information specified above.
Email Communications
The email communications that you sign up to use web beacons (transparent GIFs) in order to find out whether the email has been read and links have been clicked on. We use this information to understand what content proves popular to our recipients and make improvements in our communications. If you would like to ensure that none of your email activity is tracked then you can opt out of receiving emails by clicking unsubscribe on your email communications (found at the header/footer of the emails).
Change to this Policy
We will regularly review this policy.
We will post any changes we make on this page here and, if the changes are significant, we will make the changes more prominent.
SHARE THE MOVEMENT
Help spread the word by sharing this website with fellow coaches!