Our cookies
We use essential cookies to make our website work smoothly for you. To make sure we're always improving, we'd like to use analytics to track how people use the site. We won't set non-essential cookies unless you give us permission. You can find more information about all the cookies we use in our Privacy and Cookie Policy.
Some cookies are a must for our website to function properly. If you turn off essential cookies, it may affect how you experience our site.
The non-essential cookies we use help us understand how you use our website and make improvements to enhance your experience.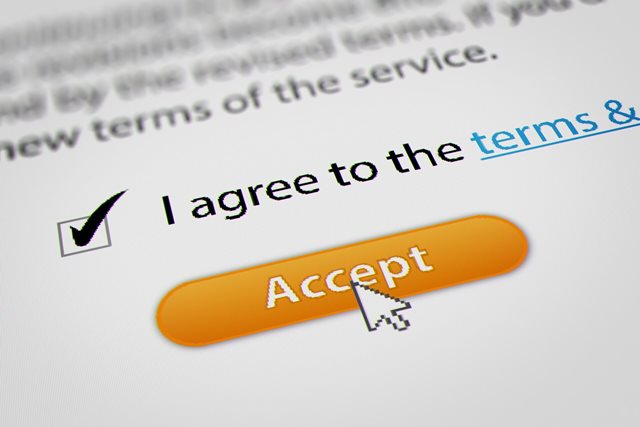 Terms of Use
Welcome to the Play Their Way website. These terms and conditions (the "Terms") set out the rules for using our website. Please read them carefully alongside our Privacy Notice. By using our website, you agree to be bound by these Terms.

Who We Are
The Play Their Way website is owned and operated by UK Coaching, the brand name of the National Coaching Foundation, a registered charity (number 327354) committed to driving forward the development of coaching in the UK.
The Play Their Way campaign has been developed and led by UK Coaching on behalf of the Children's Coaching Collaborative (CCC), which is made up of 16 charities and sporting organisations; Sport England, UK Coaching, Activity Alliance, Youth Sports Trust, Boing Kids, UK Active, I Coach Kids, Street Games, Women in Sport, Salisbury Rovers FC, CIMSPA (Chartered Institute for the Management of Sport and Physical Activity), Leap (Buckingham & Milton Keynes Active Partnership), NSPCC, Chance to Shine, Rise (Tyne & Wear Active Partnership) and Mind. The campaign is backed by expertise, insight and significant funding from Sport England.

UK Coaching will be referred to as 'we' from now on.
Ownership and Content
Unless otherwise stated all materials and content on the website, including but not limited to text, graphics, images, and software, are owned by UK Coaching or its licensors and are protected by copyright and other intellectual property laws.
You may access and use the website for your personal and non-commercial use only. You may not copy, modify, distribute, display, perform, reproduce, or create derivative works from any materials on the website without our prior written permission.
When you contribute content, you give us a license to use, host, store, reproduce, adapt, create derivative works (such as those resulting from adaptations or other changes to make your content work better on our website), communicate, publish and distribute such content.
We don't make any guarantees that the advice in any of the content is right for you. You must make your own assessment as to whether to act on any guidance. We will not be liable for any loss caused because of you doing (or not doing) something as a result of viewing, reading or listening to our content.
If you have good reason to do so, you can ask for content to be removed from playtheirway.org. We will remove it if for example, it breaches copyright law, our privacy promise or could be considered defamatory. If you come across anything on our site which you think is abusive or inappropriate, please report it to us so we can put it right. To report inappropriate content or request content to be removed contact us at

[email protected]

. You'll need to send us the web link of the content and explain why you think it should be removed. We'll reply to let you know our decision.
You may not use the website for any unlawful purpose or in any way that could damage or disrupt the website or its services.
You must be at least 13 years of age to register for this website.
When you register for the website, you confirm that you are at least 13 years of age.
You must use playtheirway.org lawfully. You must not use it in a way that infringes upon the rights of, or the use and enjoyment of this site by anyone else. You are responsible for paying any internet connection charges while accessing and using playtheirway.org.
Passwords
You must keep your password confidential and not do anything that would assist anyone to gain access to any area which is reserved for you or registered users.
Viruses and Hacking
While we invest in security measures to protect our website and content from viruses, you must make sure that the way you use playtheirway.org does not expose you to interference which can damage your hardware or software.
You are responsible for maintaining your own hardware and software. This includes taking your own precautions against viruses. We cannot not guarantee that playtheirway.org content will be free from viruses and we're not responsible for any loss or damage that might happen when you use playtheirway.org
You must not attack or attempt to gain unauthorised access to playtheirway.org or any technology connected to it. You must not introduce any viruses or any other material that is harmful to our website.
Linking
Linking to playtheirway.org
We'd love you to link to our website pages as we want as many people as possible to benefit from our content. You don't need our permission to do this.
However, you must gain our permission if you want to:
Say or indicate that you, your organisation or website is associated with Play Their Way or our website
Charge people to click on a link to any page on playtheirway.org.
Links on playtheirway.org
Play Their Way links to other website that are managed by other people and organisations.
We're not responsible for these websites or their content and do not accept any liability for them. You should make you own assessments of these websites before you use them.
Safeguards for Children
We are committed to safeguarding the privacy of children who use the website. It is not intended for use for those under the age 13 years of age.
We do not knowingly collect or solicit personal information from children under 13 years of age. If you are under 13 years of age, you must not provide any personal information through the website.
Please note, content will indeed feature children. We only post content that features children in accordance with the NSPCC's Child Protection in Sport Unit's Guidance.
Changes
We reserve the right to modify these Terms at any time. Any changes will be effective immediately upon posting on the website. Your continued use of the website after any changes will constitute your acceptance of the modified Terms.
Our Terms and Conditions are subject to change from time to time.
By using playtheirway.org, you agree to be bound by whichever version of the Terms and Conditions is published at such time that you access the site.
Should we choose to change our Terms and Conditions, we will post the changes on this page.
In so far as is permitted by law, we exclude liability for any claims, losses, demands, or damages of any kind whatsoever with respect to this site including, direct, indirect, incidental, or consequential losses, or damages, whether arising from loss of profits, loss of revenue, loss of data, loss of use or otherwise and whether or not the possibility of such loss has been notified to Us. This will apply whether such claims, loss or damages arise in tort, contract, negligence, under statute or otherwise. Nothing in these Website Terms and Conditions limits Our liability for fraud or death or personal injury resulting from Our negligence. If You are a consumer Your statutory rights are not affected.
Governing Law
The Terms and Conditions as well as all issues regarding this website are governed by the laws of England and Wales and all disputes shall be determined exclusively by the English Courts.
Contact Us
If you have any questions or concerns about these Terms, please contact us at [email protected].